---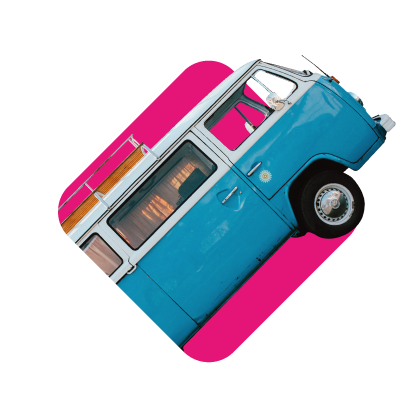 Grimaldi Touroperator España S. L.
10% discount
10% discount on prices, prior accreditation of being a holder of the European Youth Card. What includes? * Departure from Barcelona on December 30th. * 6 days / 5 nights (2 sailing and 3 docked in Civitavecchia, port of Rome) * New Year's Eve dinner, with grapes, toast and New Year's Eve Party on board included. * Full board during navigation (2 dinners on 12/30 and 01/03, and 2 meals on 12/31 and 01/04) and breakfast every day. * 3 days free to visit Rome and its surroundings at your own pace or by hiring our transfer services and / or guided tour. * Animation every night. * Travel and cancellation insurance. Optional: Boarding the vehicle (car or motorcycle) Boarding the pet (in that case you can sleep in the same cabin) Transfers to Rome: 3 transfers, on 1/2/3 January Transfers to Rome + 3 hours of guided tour, on 1/2/3 January To make reservations, this online form has been created: Individuals: bit.ly/Minicrucero2021 Through this form the request is received directly to the reservations department. It can also be sent by sending an email to reservas@grimalditour.com Grimaldi Call Center phone: 935020400 (although reservations are NOT made by phone), it is only for inquiries. Requests through the link above or the reservation email). Free Cancellation up to 15 days before departure.
10% de descuento sobre los precios, previa acreditación de ser titular del Carné Joven Europeo. ¿Qué incluye? * Salida desde Barcelona el 30 de diciembre. * 6 días / 5 noches (2 de navegación y 3 atracado en Civitavecchia, puerto de Roma) * Cena de Fin de Año, con uvas, brindis y Fiesta de Nochevieja a bordo incluidas. *Pensión Completa durante la navegación (2 cenas de los días 30/12 y 3/01, y 2 comidas de los días 31/12 y 4/01) y desayuno todos los días. * 3 días libres para visitar Roma y alrededores a tu aire o contratando nuestros servicios de traslado y/o tour guiado. * Animación todas las noches. * Seguro de viaje y cancelación.   Opcional: Embarque del vehículo (coche o moto) Embarque de la mascota (en ese caso se podrá dormir en el mismo camarote) Traslados a Roma: 3 traslados, los días 1/2/3 enero Traslados a Roma + 3 horas de visita guiada, los días 1/2/3 enero Para hacer las reservas se ha creado este formularios online:   Particulares: bit.ly/Minicrucero2021   A través de este formulario se recibe la petición directamente al departamento de reservas. También se puede mandar enviando un mail a reservas@grimalditour.com   Teléfono de Call Center de Grimaldi: 935020400 (aunque NO se hacen reservas por teléfono), es solo para consultas. Las peticiones a través del link de más arriba o el mail de reservas).   Cancelación Gratuita hasta 15 días antes de la salida.